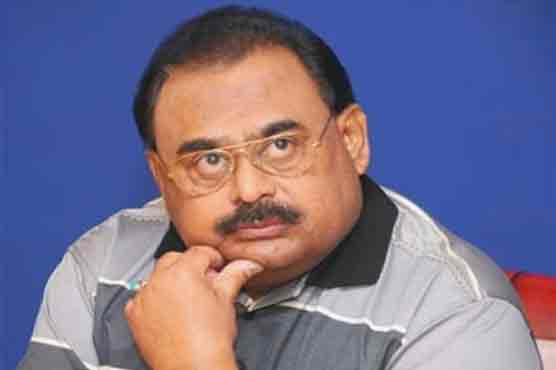 ISLAMABAD: The Supreme Court has served a contempt notice to Mutahhida Qaumi Movement (MQM) chief Altaf Hussain over his recent telephonic address to his party workers in Karachi. MQM chief Altaf Hussain will have to appear personally before the apex court on January 7.
The court directed Pakistan Electronic Media Regularity Authority (PEMRA) to submit the record of Altaf Hussain's speech while MQM chief will have to appear in person on January 7.
During his address over SC ruling on delimitation of new constituencies in Karachi on December 2, Altaf Hussain called the court's remarks unconstitutional and undemocratic , adding that the Supreme Court does not have the authority to say that constituencies should be formed in such a way that a single-party majority does not exist.
The MQM, which is the ruling party in Karachi, has several constituencies that are considered to be key strongholds.
During his address, Hussain also claimed the observation was a well thought out plan to break the MQM's majority mandate and speculated that this would spark ethnic discord.
link: http://dunyanews.tv/index.php/en/Pakistan/148873-SC-serves-contempt-notice-to-Altaf-Hussain