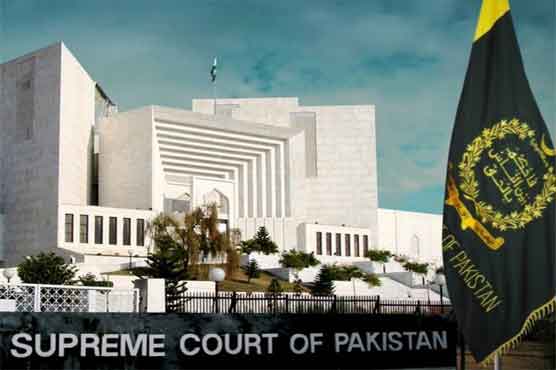 Supreme Court Chief Justice Iftikhar Muhammad Chaudhry on Friday took suo motu notice of a case which saw the rape of an 8 year old girl in Lahore. He has sought a report from IG Punjab over the matter by tomorrow. The girl was kidnapped while she was playing outside her home. She was later thrown outside a hospital in a very critical condition. According to reports, her brother was also kidnapped and left at a different location. Police officials nearby admitted her to the hospital where she is said to be recovering.
Earlier, five suspects were arrested after Chief Minister Punjab Shahbaz Sharif took notice of the case.
—————————
LAHORE: Following the Supreme Court s order, Inspector General of Police (IGP) Punjab has submitted the report pertaining to the sexual assault of a five-year old girl in Lahore.
Chief Justice of Pakistan (CJP) Justice Iftikhar Muhammad Chaudhry had taken a suo moto notice of the sexual molestation of the minor who was subjected to this brutality in Lahore on Friday.
The CJP had also ordered the IGP Punjab to submit a report on the case by today morning. Following the order, the IGP Punjab submitted his report at the Registrar's office at 8 am that has been sent to the CJP.
According to the report, the medical examination proved that the five-year-old girl was sexually abused who was later abandoned outside the hospital in critical condition.
It was also stated in the report that two teams, each headed by the SP Civil Lines and SP CIA, were formed to apprehend the culprit.
However, it may be mentioned that the identity of the accused could not be ascertained yet.
The victim is recovering after the treatment at the Services Hospital.
The CJP took the notice of the incident after media highlighted the tragic incident.
According to details, the girl was abducted and sexually assaulted and was dumped outside the Ganga Ram Hospital in a semi-conscious state.
Later, the girl was transferred to the Services Hospital where she remained in critical condition for several hours.
The medical report of the minor confirmed that she was brutally sexually and physically assaulted. She required stitches on her stomach, back and had also received internal injuries.
Four suspects were arrested in connection with the case after Punjab Chief Minister Shahbaz Sharif took notice of the crime while an unregistered motorcycle was recovered from their possession.
Police said they are identifying the criminal in the case via CCTV video from the Ganga Ram Hospital.
link: http://dunyanews.tv/index.php/en/Pakistan/192140-Lahore-rape-case-IG-Punjab-submits-report-in-SC-